ABM Federal News, Information and Updates on Work Place Technology

A once-in-a-decade advancement in printing is here. Introducing HP PageWide printers and MFPs—the next generation of a business printing technology that delivers professional-quality color printing at HP's lowest printing costs and fastest speeds.
In addition to HP Pagewide printers and MFPs, we've also introduced new HP LaserJet and OfficeJet Pro printers and MFPs, offering an unrivaled print portfolio designed to benefit any customer—no matter their size or the specific needs. With our newest line of business printers, customers can find the speed, quality, total cost of ownership and reliability to help them do business better.

View HP's portfolio of advanced and easy-to-use large-format
printers, multi-function printers, and solutions for CAD, GIS,
graphics, and technical production for Federal Agencies.
DesignJets and PageWide XL Printers for Federal Agencies IT Var v1 0
HP PageWide_XL_4500_Printer_series_product_overview
HP PageWide XL Media is designed to save time and money

The HP PageWide XL printers do the job of two printers in one single device, providing monochrome and color prints at breakthrough speeds of up to 60 percent faster than the fastest LED printer. This eliminates the need for collating print jobs from two separate printers, saving time and money and improving workflows. This innovation is a game-changer for the reprographics industry. HP large format printing materials are optimized to work with this new technology and provide quick-dry, smear-resistant prints.
The new media in the HP PageWide XL Printer portfolio includes recyclable* and FSC®-certified papers* including HP Universal Bond Paper, and HP 20 lb and 24 lb Bond Paper for technical applications, HP Matte Polypropylene to produce roll-up banners, and HP Production Matte, Gloss, and Satin Poster Papers for point-of-sale applications and poster production.
The chemical makeup of HP printing materials and HP PageWide XL pigment inks, together with the carefully engineered interaction between the two, make exceptional results possible. The bond papers are designed with HP ColorPRO Technology which is incorporated into the paper-making process, delivering visibly enhanced print quality, providing sharp lines, and crisper text and graphics when used with HP pigment inks while using 13.5% less ink. Ink savings is averaged between black and white and color. HP PageWide printers, ink and media – the total cost-effective solution.
HP PageWide XL printers certificate of origin
From time to time, end-users will need the details on where a product is manufactured. This is most common in the Federal and State Government space. This information can be found in the Certificate of Origin. Download the Certificate of Origin letter for HP PageWide XL printers.
Advantage HP!
HP holds an advantage in Architectural/Engineering/Construction (AEC) drawings as it relates to durability especially in hot environments. When AEC workflows moved from diazo or ammonia-based printing into the digital realm, the overwhelming majority of the deliverables were dry toner based. Toner is a powder that usually contains carbon black and any number of polymers which are melted and fused onto the page either by heat and pressure or sometimes by radiant fusing alone. In either case, the pages were subject to a problem called "blocking", whereby the toner actually melts again or refuses from the face of one page to the back of the page above it. Blocking can occur when pages are exposed to heat and/or pressure. When the pages are separated the fused toner is pulled away from the page and place it was supposed to be and stuck to the back of another page. This problem can happen again and again, rendering the pages useless as more data gets removed or partly reapplied on another place on the document. Sometimes blocking can occur without high heat. Oftentimes AEC prints are stored in flat files with many pages stacked up on top of each other. Just the weight and pressure of the stack can cause blocking. The reason this is so financially challenging is that oftentimes the pages in question had to be maintained for historical reference. If pages were dated and stamped but then rendered useless because of the poor archive ability, it creates a number of problems including legal ones. The AEC environment can be a very litigious place!
For years customers dealt with this problem by rerunning jobs and dealing with the procedural problems because there was no better alternative. Enter HP PageWide XL printers. The durable pigmented inks used do not suffer from blocking issues at all. The inks are far more smudge resistant, UV resistant and water-fast than dye-based inks. For years thermal ink jet technology was not the solution. Yes, the output quality was superior, but the technology was too slow and too expensive to become the standard. With HP PageWide XL printers, both of these challenges have now been completely overcome with the added benefit of archival durability and flexibility. So, while you would never leave a pet in a hot car while you ducked into the grocery store, your roll of AEC plans will be just fine.
HP Advanced Wireless Docking Station
Expand your HP Elite x2 1011 G1 work space with the HP Advanced Wireless Docking Station, which enables seamless connectivity through WiGig technology.
Clutter-free professional desktop
Enable flexible positioning and keep your work space tidy with the elegant, cubic wireless design.
Easy to use
Get desktop productivity from your mobile solution in an instant. After a one-time onscreen set up through your HP Elite x2 1011 G1, your connected devices are ready to go as soon as your tablet is in range.
Complete connectivity
Create a comprehensive, professional desktop solution and connect your tablet to dual displays, a wired network, and your everyday devices with Display Port, VGA, RJ-45, USB, and audio ports.
Enterprise-class security
Help keep your content safe during device pairing and data transfer with WiGig technology. Secure your dock to a table or other device with the integrated lock slot and a cable lock (sold separately).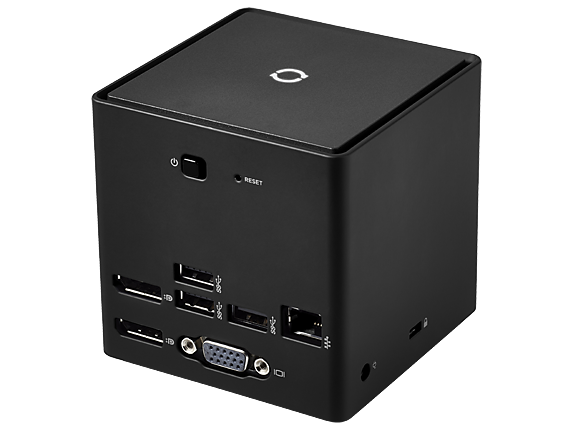 HP Elite x2 1012. 
A stunning 2-in-1 with business level security -Mobility and style without compromise
Strikingly thin and elegant, the Elite x2 1012 is a 2-in-1 for the mobile workforce and executives who want no compromises when it comes to enterprise-class power, durability, connectivity and productivity on the go, in a stylish design.
Dual stereo speakers and audio by Bang & Olufsen.
2×2 Dual Band WLAN ac/b/g/nx with Bluetooth® 4.2, WIGIG (optional), 3G or 4G WWAN2 (optional)
Full-size Wacom pen and digitizer – Utilize the full-size Wacom pen and digitizer. The preferred choice of creative professionals around the world.
The HP Elite x2 1012 adapts to the task at hand while remaining easy to manage—for both the user and IT. Hassle-free, multi–layered enterprise–class security and manageability features can be scaled to fit your business and cover every level of security, from data to user identity to the physical device.
A digital press for any job
7,000 HP Indigo digital presses installed. Over 4,500 customers in 120 countries. When you look at the numbers, it's easy to see why HP Indigo is the leader in digital printing. We've turned more than 25 years of experience into the industry's widest product range – and we are ready to deliver solutions that make you stand out.
End of Service Life
Effective on October 31, 2015, HP discontinued support for the following HP Designjet Printers: HP Designjet 100 Plus, 110 Plus, 4520mfp, 4520 HD-MFP, 4520 Scanner, 4500mfp, 4500 Scanner, T1100, T1100ps, T610 and T1100 MFP printers.
New HP DesignJet Printers Announced
HP Inc. reinvents large-format printing with the industry's most compact and affordable integrated MFP
Expanded DesignJet portfolio simplifies how architecture, engineering and construction professionals (AEC) print, scan and copy from the office to the construction site.
On November 18, 2015, HP Inc. unveiled five new HP DesignJet technical printers, including the flagship HP DesignJet T830 Multifunction Printer (MFP) and the HP DesignJet T730 Printer. Engineered to withstand tough environments, these new devices make large-format printing faster and easier from the office to construction sites.
HP DesignJet technical portfolio boosts productivity and enterprise security
Also advancing HP's large-format technical portfolio, three other new HP DesignJet printers help AEC professionals reach new levels of quality, ease of use, mobility and collaboration:
• The HP DesignJet T930 Printer, designed for small- and medium-sized AEC teams. The device boosts team productivity and offers enhanced security protocols to help safeguard information, while providing superior print quality with six HP Original inks, including gray and photo black inks.
• The HP DesignJet T1530 Printer, a dual-roll 36-inch printer featuring six HP Original inks, an integrated 50-page output stacking tray and advanced security protocols, maximizing workgroup productivity and enterprise security in high-volume environments.
• The HP DesignJet T2530 MFP, an easy-to-operate MFP featuring one intuitive control panel for print, scan and copy functions and two rolls. It provides advanced design and engineering workgroups A1/D-size prints in as few as 21 seconds and 2.5 inch-per-second color scanning capabilities to maximize productivity. The device also offers secure printing and is easy to manage from upgrades to network integration.
New mobile printing capabilities enhance collaboration
The new HP All-in-One (AiO) Printer Remote is a free mobile application that enables easy, convenient printing and scanning to HP web-enabled printers and MFPs whenever or wherever from both Apple® and Android™ devices. Built-in mobile printing features, including printer discovery through wireless Internet, Wi-Fi Direct and NFC as well as e-mail printing to HP ePrint-enabled printers, make printing in the field as easy as printing in the office. The HP AiO Printer Remote application makes mobile scanning and sharing easier, offering a direct connection to online repositories, such as Dropbox, Box and Google Drive.